Professional Bookkeepers

Anyone requiring the services of a bookkeeper is entrusting their most important posession to a stranger - intimate knowledge of their business or personal finances. You need to know that you are not putting your precious assets at risk.
Most people have no way of effectively and independently evaluating a bookkeeper.
This is why the CPB-Certified Professional Bookkeeper designation is so important.
Certification assures you that your chosen bookkeeper has the proven skills and knowledge needed to protect your company and personal assets.


Computerized Bookkeeping

With over 35 years of experience working with small businesses, we have obtained "Advisor" status with the major accounting software companies.
We are able to help with any questions or concerns you have with the software programs. In addition, we offer bookkeeping services for those who would prefer to have us take care of the back office work.

More information ...
Welcome to Bartley-Hathaway Financial Services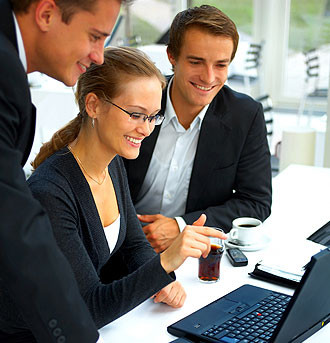 Our goal at Bartley Hathaway is to ensure that you maximize your financial potential. We specialize in helping individuals and small businesses navigate the sometimes confusing world of personal and business finance. You will receive independent, personal, unbiased advice on your financial situation.
Please browse our site and discover the many services we offer, or contact us to schedule your personal or small business financial analysis appointment - free of charge.

Income Tax Returns

There is no need for you to loose sleep thinking about your tax return. We keep on top of the numerous changes, addendums, and general confusion that the Canadian Revenue Agency creates.

Personal Returns ...
Business Returns ...

Quick Links

Personal Financial Solutions


Small Business Solutions